Puppy Preschool
Our Open Enrolment classes allows you to take full advantage of your puppy's socialisation window! Beginning right away means more socialisation when it counts most
When is Puppy Preschool held at Avenue Road Vet?
Our sessions are held on Tuesday and Wednesday evenings from 7pm – 7.45pm and are 45 minutes long. We take 6 puppies per class and we ask you arrive 15 minutes early so that the classes can start on time
Topics Include:
Practical Socialisation – how to socialise your puppy confidently to new dogs, people and environments
Appropriate Play – polite greeting and play
Dogs and Children – positive and fun interactions together
Boredom Busters
Puppy Behaviour
Mouthing, biting and nipping
Toilet training
Jumping up on family and visitors
Digging
Chewing
Puppy Training
Sit
Settle on a mat
Come to me
Walk on a loose lead
Puppy games
What to bring to Puppy School
Current vaccination certificate if not vaccinated at Avenue Road Stirling Vet Clinic
Puppy on a collar or harness and lead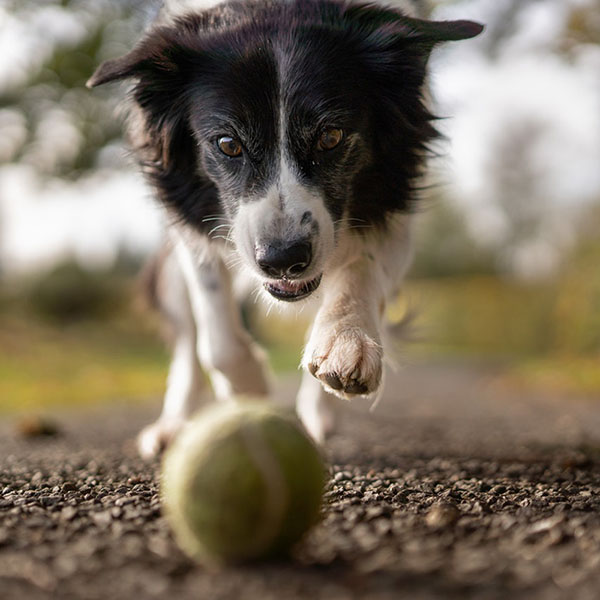 ★ ★ ★ ★ ★
"Great puppy pre school here. "
– Steven, dog owner

Meet Our Wonderful Trainer
My name is Jess, I have been an animal enthusiast from a very young age. I have always had dogs and cats in my life and enjoy watching the behaviours of any animal. My husband and I have 4 children, 3 greyhounds and 2 cats. Dog training is my dream job and I am so happy to be able to provide the relevant up to date training to families with new family members.
I have been in the animal industry for about 4 years. My qualifications are the following: Professional Dog Trainer qualifications- Karen Pryor Academy, Pet Professional Fear Free certification, Certificate III in Companion Animals-TAFESA, Dog Bite Safety Educator-Doggone Safe and First Aid Certificate-St Johns.
★ ★ ★ ★ ★
"Really nice staff and our puppy loves the classes offered there."
– Isaac, dog owner

Interested in our Puppy Preschool?
Please call the clinic if you have any questions or would like to find out when openings are available.