Meet Our Team
Get to know the veterinarians, vet nurses and support staff at Avenue Road Stirling Veterinary Surgery.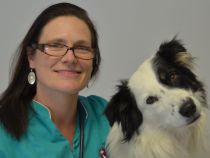 Dr Sophie Rumbold
Principal Veterinarian
Dr Sophie Rumbold graduated from Murdoch University in 1997 and returned to Adelaide for 18 months before further developing her career in the U.K.
During the 6 years in the UK she developed a special interest in small animal medicine and surgery and was involved in the treatment of wildlife at local wildife Centres. In 2006 Sophie spent 6 weeks in Northern India working with Vets without Borders. On her return to Australia she attended a conference on the management of pets in the indigenous communities which sparked a move to the Northern Territory for 4 years. It was here that she developed a special interest in birds and reptiles and was able to travel to some remote communuties to conduct health care programs for dogs and cats. Sophie really enjoyed the challenges of dealing with the different tropical diseases and the remote travel that is required to deliver health services in the N.T.
On her return to South Australia Sophie set up home in the Adelaide Hills, a region close to her heart and loves the close knit communtiy of Stirling. An avid gardener and horse rider, on the days away from the clinic she is usually found doing either and shares her house with Flora the Border Terrier and Rosie the Australian Shepherd.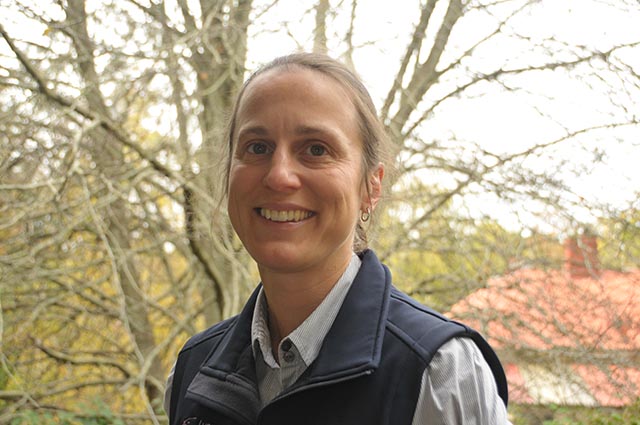 Dr Melissa Dunn
Veterinarian
Dr Melissa Dunn graduated from Sydney University in 1995. She started working with both large and small animals in the South-East before travelling around Australia and then the UK. Melissa moved back to Adelaide from NSW 4yrs ago and works with us on Tuesdays and Wednesdays. She lives in the Hills with her husband, 3 young children, Toby the Jack Russell and Kipper the Bengal.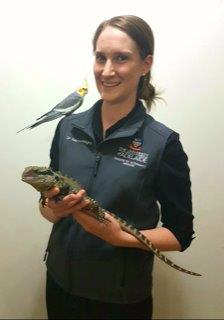 Dr Alanna Knight
Veterinarian
I am extremely excited to be a part of the Avenue Road Stirling Veterinary Surgery team, Customer service is paramount in the role of a veterinarian. A lot of people think being a veterinarian is all about focusing on the animals which could not be further from the truth. Unlike a human practitioner, our patients cannot tell us what is wrong, or where they are hurting. Being able to understand what our human clients are trying to communicate to us is often the best and quickest way to find out what is going on with our patients, and finding a solution together. After all our pets will not be the ones cleaning up the mess, re-bandaging wounds or taking their medicine voluntarily. Being a veterinarian is more than excelling at surgery and medicine, it is about understanding and respecting the bond our clients have with their animals.
Outside of work my interests include cycling, camping, gardening, reading (fantasy and adventure mostly), wildlife rehabilitation and urban sustainability (as well as taking way too many photos of my pets while they're asleep).
My pets include "Wesley" the carpet python, "Chilla" the water dragon, "Miller" and "Charlie" the cockatiels, "Squish" the short-necked turtle and "Penny" the ginger cat.
Meagan Broadbridge
Practice Manager
My love of caring for animals started early when I grew up on a sheep property in country Victoria. I have had the privilege of working with and managing staff from all different industries, and feel very lucky to be currently working with the amazing staff and clientele at Avenue Road Stirling Vet Surgery. I'm truly passionate about my work and connecting with people, providing them with "choices" to create better changes for themselves, their pets and their communities. I love living in the Adelaide Hills with my son, and enjoy keeping fit through all sorts of sporting activities. I have a mixture of pets at home which consist of my Rhodesian Ridgeback Keli, my cat Tieka and a bunch of chickens.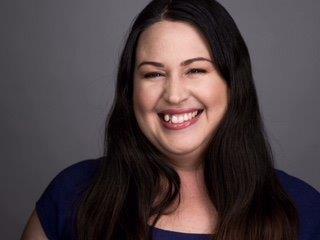 Ashleigh Smoker
Veterinary Nurse
Ashleigh has always had a passion for animals and right from a very young age knew that she wanted to work with them. She started working for Avenue Road Stirling Veterinary Surgery in 2008 and quickly realised that she thoroughly enjoyed the job and wanted to learn more. This desire led Ashleigh to complete her Certificate IV in Veterinary Nursing with an open access college that allowed her to study and work at the same time.
Ashleigh lives with her husband Matt in the Adelaide Hills. They are parents to the mischievous Tigger, a Tabby domestic short hair boy, whom they adopted through the Surgery's Kitten Adoption Program.
Qualifications:
Certificate IV Veterinary Nursing
Diploma in Animal Technology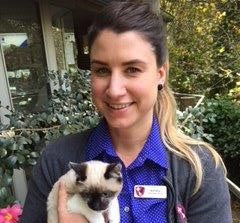 Karoline Wulf
Veterinary Nurse
I started vet nursing in 2008 and also work in one of Adelaide's busiest emergency and speciality centres. I pride myself in the high standards of care and customer service. I've lived in the Adelaide Hills for over 20 years on a property with dogs, cats, chickens and horses. In my spare time I enjoy keeping fit, horse riding, cooking and take part in dog obedience training. I'm often seen with a small kitten in tow that I am hand rearing.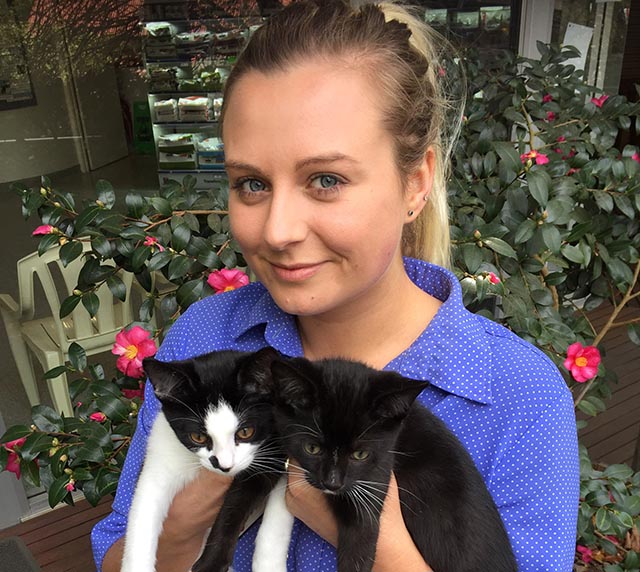 Alanah White
Veterinary Nurse
Since graduating my certificate IV in veterinary nursing in 2016, I have been given a great opportunity to be a part of the team here at Avenue Road Stirling Vet Surgery. I love working in such a progressive and forward thinking environment. I currently reside in the Adelaide Hills and enjoy working in the heart of Stirling, where we are able to care for not only people's pets but the local wildlife as well. A major passion of mine includes caring for and hand-raising native birds such as lorikeets, magpies, galahs and grass parrots. I have previously enjoyed volunteer work through the Hahndorf Animal Shelter and the RSPCA. In my spare time I ejnoy DJ'ing at local gigs and venues down in Adelaide CBD, as well as walking my 2 Labradors, hanging out with my 2 cats and aviary of birds.
Qualifications
Certificate III Companion Animal Studies
Certificate IV Veterinary Nursing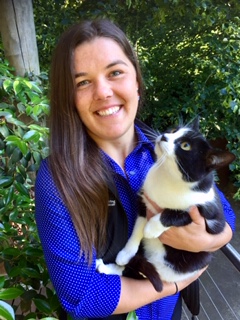 Emma Pease
Veterinary Nurse
Luck must have been on my side the day I walked into Avenue Road Stirling Vet Clinic, with just my resume and the hope's of working in such a beautiful practice. I guess I was in the right place at the right time.
I joined this fabulous team in July 2019 but I have been working as a vet nurse for 11 years. I've always had a passion for animals ever since I could remember, always bringing home the stray animal I found and begging my parents to keep it or playing "vet clinic" with my sister, who would bring me her soft toys to fix.
I thoroughly enjoy being a vet nurse, and the challenges as well as the joy that it can bring. Being able to help people and their pets and also wildlife is something I love to do every day.
Outside of work, I like to keep busy with my passion for Argentine Tango, taking classes and dancing socially three to four times a week. I have 3 cats at home, Maggie, Mikey and Egg who I serve on a daily basis. Each one of them hand raised by myself (without the intention of keeping them), after they had been abandoned and brought into the vet clinic. A few other interests I try to squeeze into my busy schedule include gardening, camping, hiking, surfing, cooking and crafting.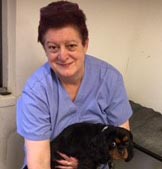 Fran Patterson
Dog Groomer
I've been grooming dogs since 1976, and there is nothing that brings me the greatest pleasure than seeing the before and after results of a professional groom. For the past 30 years I have also been teaching grooming classes at WEA. A lot of my dog clientele span over generations some dating back over 20 years. I love to cook, and in my spare time you will often see lots of my culinary delights being entered in the cooking section of the local country shows. I live in the Adelaide Hills with with my 2 dogs Vinnie the Russian Borzoi and Saxon a Terrier Crossbreed.