Kitten Adoption
At Avenue Rd Stirling Veterinary Surgery, we run a Kitten Adoption Program. This assists in homing some of the many loving but unwanted kittens.
What's involved?
To ensure these kittens will not continue the cycle of unwanted kittens and to give them the best start possible, their adoption price includes desexing, microchipping, worming, flea treatment, a full vaccination course covering Cat flu and FIV as well as a 2.5kg bag of Hills Vet Essentials Kitten Dry food.
Kitten adoption pricing
The special Kitten Adoption price for Females is $275.00 and Males is $225.00.
All these services would normally cost:
Desexing male kitten: $160.20
Desexing female kitten: $354.05
Microchip with lifetime registration to the national database: $65.10
F3 and FIV kitten vaccination course: $296.10
Worming: $10.50
Flea Treatment: $16.85
Hills vet essentials kitten food $46.75
So for a Female kitten at full price would be $789.35 and a male kitten would be $595.50, plus the cost of buying the kitten elsewhere, this works out to be a significant saving!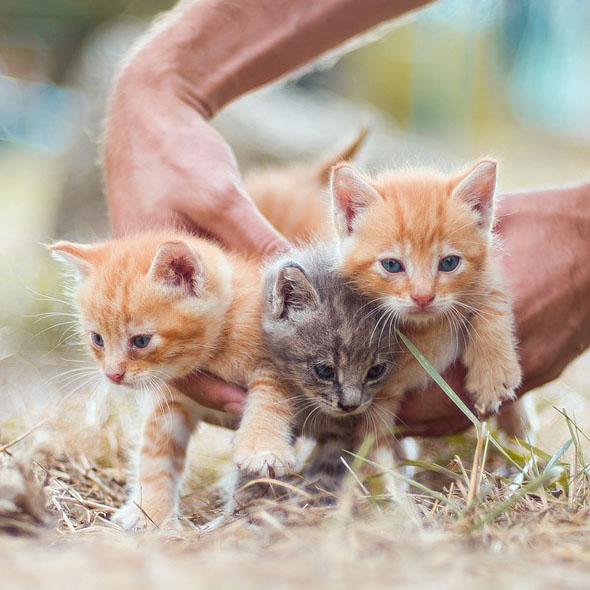 Interested in adopting a kitten?
Please call the clinic if you are interested in adopting a kitten. We can let you know if we currently have any available or put you on our waiting list for when the next litter arrives.